Mesa Verde - the photos !!!
In the same batch of sorted photos, there are those of Mesa Verde ... ready???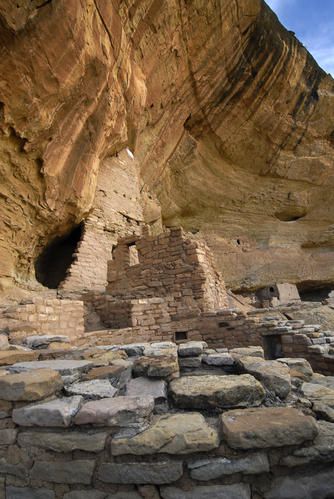 Visit of the first site with a really super ranger, who instead of giving us a crash course, made us think, and answered all questions we could muster!!!
He was a charming fascinated young man, and fascinating too!!!!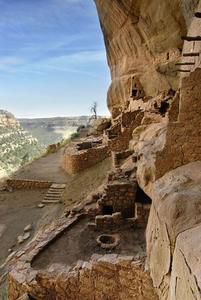 OK, here, I'm giving you some smaller photos, but if that's not OK with you, just say the word, and I'll fix that...
Here it's still the same site.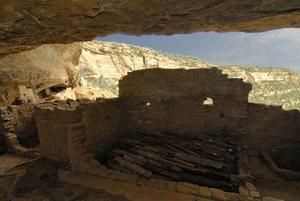 The same, seen from the inside of the dwelling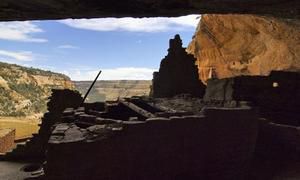 and again..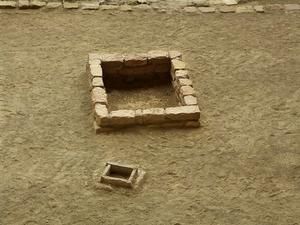 my attempt at artistic photography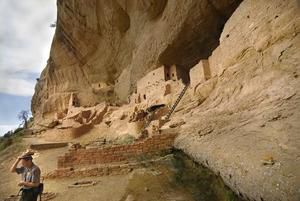 a view from below the dwelling, with our friend the ranger
So, here, it's the biggest site of Mesa Verde, Cliff Palace. We can't go near it, and so all pictures of it look alike, because there is only one viewpoint ... quite limited,
But it's superb!!!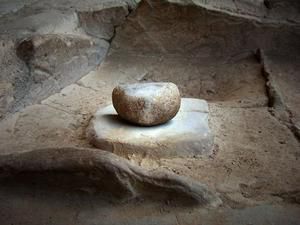 Another picture I took, this one at Long House, where we can go on our own, without a ranger (although there are some on the site). This stone was used to grind corn.
And now,
en route pour Moab. Mais il faudra attendre encore un peu pour la suite du reportage, il faut trier le reste des photos. Au fur et à mesure, je vous en montrerai d'autres, si vous le voulez bien, OK?
off to MOAB. But you'll have to wait a little for the rest of my report, we still have to sort through our pictures. I'll show you more as we progress, if that's OK with you...
Note : Toutes les photos, à part les 2 que je vous indiquées et ce gif que j'ai trouvé grace à
Note : All pictures shown, except for the 2 I mentioned and this gif I got from
Anael
, were taken by my
darling
.