Some Mixed Media textile art
I figured, that while waiting for more pictures of our trip, I'd show you some of the things I made last year.
My objective in september 2006 for the year was to get seriously into mixed media textile art. In order to do so, I first did 2 of the exercises proposed by
Eclats de Fils
,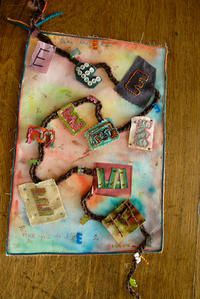 Take the E train / Au Fil de l'E
and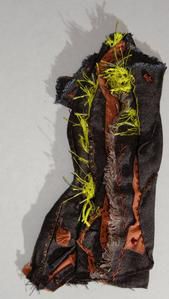 untitled






Then to sign up for challenges.
My first challenge was for the 2008 Quilting Arts magazine calendar challenge. The theme was "A Novel Idea". We had to represent in a 12 inch square, a book, or a character or and ambiance from a published work that had inspired, marked us. I finally opted for Paul Auster and his Brooklyn Follies. I was a finalist but didn't make the 13 selected for the calendar.
This was my first challenge and I was proud and thrilled to have been a finalist. Here it is :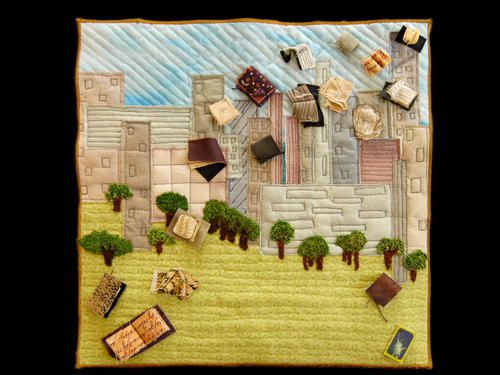 Bookin' It In NYC
I then signed in for a selection for a textile art exhibit in Dreux. Here we had to make a big piece on whichever theme we wanted and then to do 3 little ones recalling the first one. I had a piece of fabric died by
Emma Coutancier
, that I absolutely wanted to use, and use whole, and to add to it organic and natural materials. This is what came out :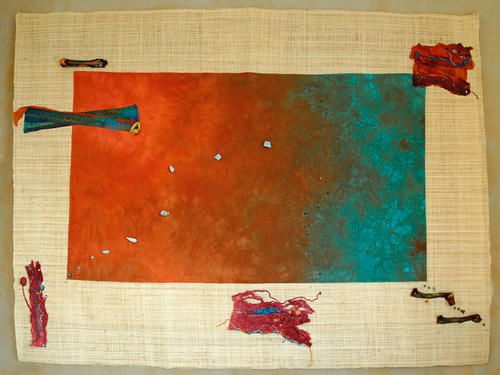 Talk to Me



and the 3 little ones :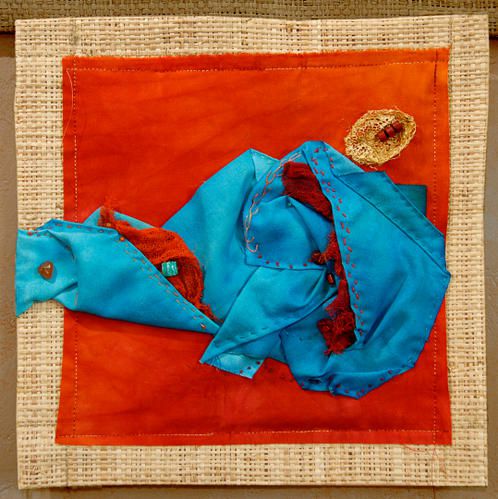 Small Talk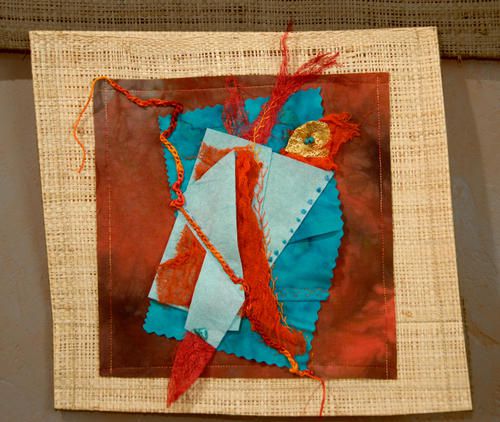 Small Talk 2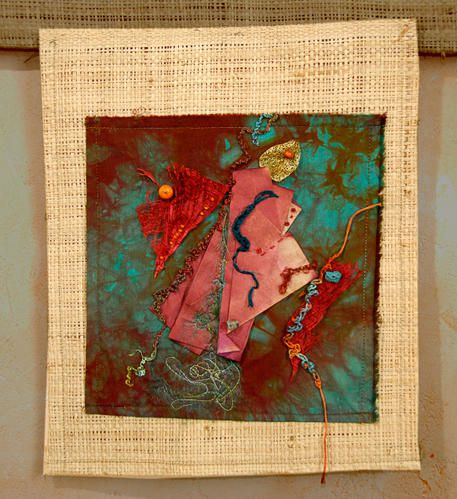 Small Talk 3
And the third challenge/selection was for
France Patchwork
where I didn't make the selection. The Theme was Linen and Transparency (Lin et Transparence), but the pictures don't do it justice.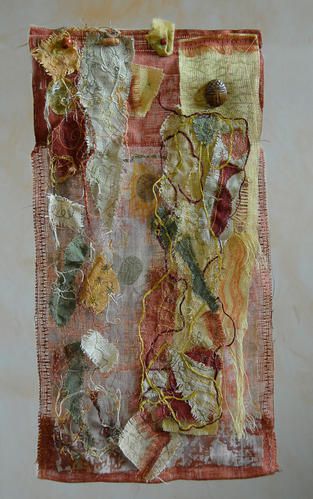 Hide and Seek




Now I need to find some new ideas and to work on them. For now, I think that I'll do the 2009 Calendar challenge for Quilting Arts, the theme this year is "Celebrating Home"... and to find some others to sign up for. What's good about challenges is a deadline, and often the themes are difficult to do if you want to do something out of the ordinary. Something not that easy. And I'm very very slow, and my attention is quickly diverted by some other projects that pop up.



This year I intend to work more hours than I do, reducing therefore the time necessary to create my works (I work on them essentially in the daytime!!).. We'll see what inspiration I'll get!!!!