CHALLENGE FOR LE BURKINA FASO
When I got back from my vacation in the States, I saw this
post
on the
FRANCE PATCHWORK forum.
I arrived too late to be chosen for the "first line", so I'm in the "second line". That is to say that a person from the "first line" gets the fabric for the challenge, in this case beautiful true Indian Cashmere, creates her top - it must measure 1m x 1m max (roughly a square yard)- and then sends it to the person in "second line" to whom she has been buddied up with.
Considering that it takes time to create a top, and that the packages of fabric were sent at the end of september, I didn't think about it much even though I had received some little swatches.....
I can assure you that I was totally intrigued this morning when I discovered the package, I had no idea who this person who had written me was - I had blanked out my buddy's name - and I was wondering who could have sent me a package.... And what a surprise it was for me when this morning, I found this :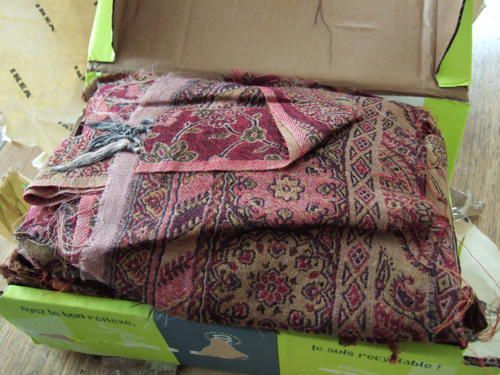 I first took everything out and put them randomly on the table to have an idea of the whole.....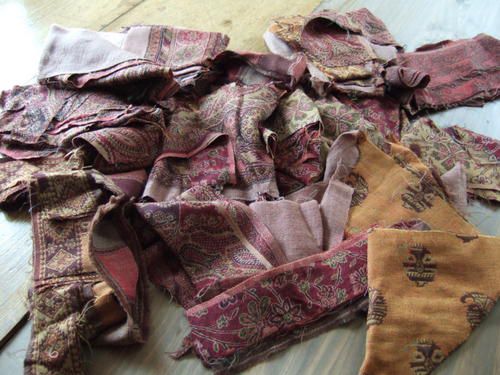 Then I sorted them :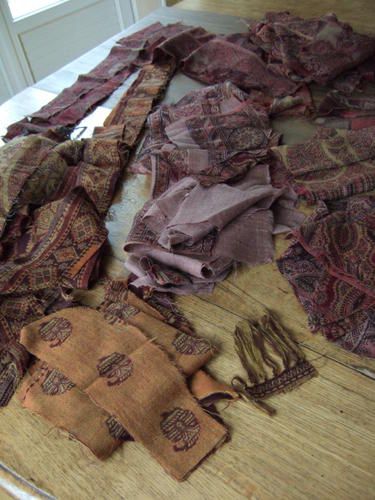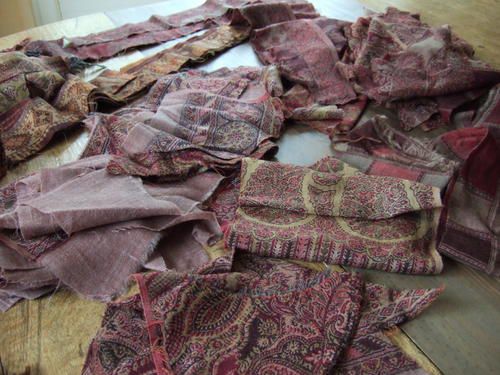 Aren't they beautiful ???



I'm happy because these days I've been in a creative slump, really, since I got back from our vacation, I've practically not done anything with my 10 fingers if not these 3 cups for some friends :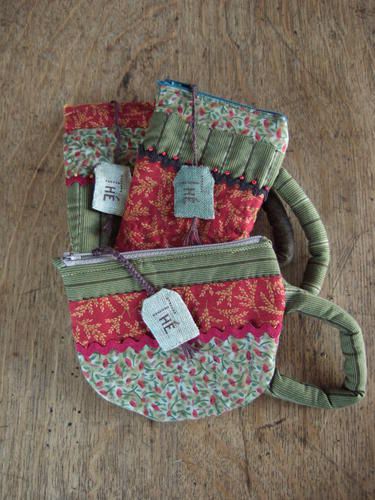 and this necklace :
I think this new project is going to give me that little kick I need to finally get to work!!!!!
What is good, is that I have time, and I'm going to need it because I'm pretty slow when it comes down to it!!!!!
Speak to you soon for the next installment of my adventures with this challenge !!!!!!!