The other day in the States it was Thanksgiving, a purely American celebration linked to their history.
In my case, being only with my daughter this year, DH is on a trip and my son is studying in Paris, I decided to make a miniature Thanksgiving meal. 2 little chickens (close to our Cornish Game Hens) roasted and glazed with a blueberry jam and orange juice, chestnuts with bacon, glazed yams and of course homemade cranberry sauce made with European cranberries ( a smaller variety closer to redcurrants).
I found these 2 pictures for you :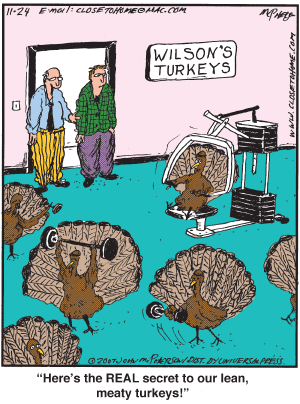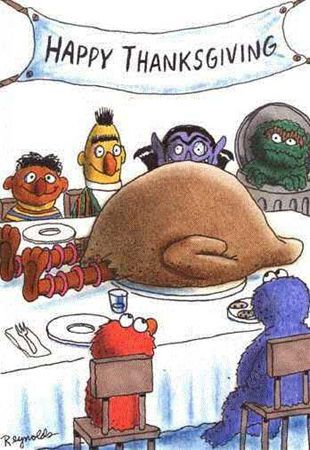 Poor Big Bird !!!! LOL
Hope you had a wonderful Thanksgiving!!!!