The eternal blank page... TIFC continued...
Or should I say fabric?????
Here I am thinking and thinking about the TIF challenge, and so far I have not much to show for it. I have decided that to work on something about someone I admire, one month is not enough, so I am keeping this concept in mind for another work to do when it will be mature enough in my mind for it to be transmitted to my hands.
As I said in my previous posting, when I made that bag for my sister-in-law, I had previously cut out pieces of felt to make myself a bag. So, I have begun to work on it, and lo and behold, it so happens that it's sort of in the color scheme proposed for January. Although it is not being worked on with as much concentration and inspiration as the one for my sister in law was, I have done a few things on it, and I also have undone some.
The color scheme for the January TIFC is more pastel than my project, but I hope it will be accepted anyhow.
Here are the first pictures of what has been done so far: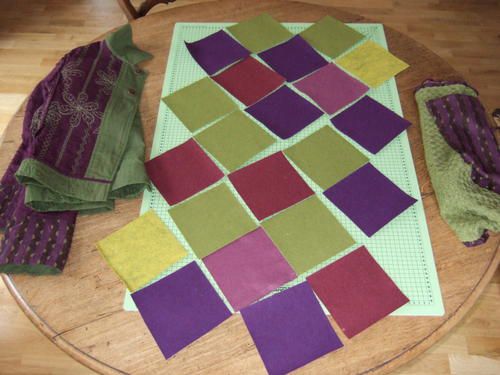 A layout of the cut squares. The bag is to go with an outfit I got for my birhday beginning of december. This is the starting point for the bag. And the theme is to be flowers to go with the quilting of the jacket (on the left).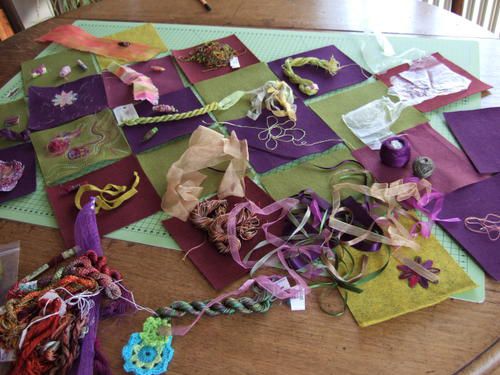 A hodgepodge of trial of threads and other materials that might make the grade..... A big mess!!!!!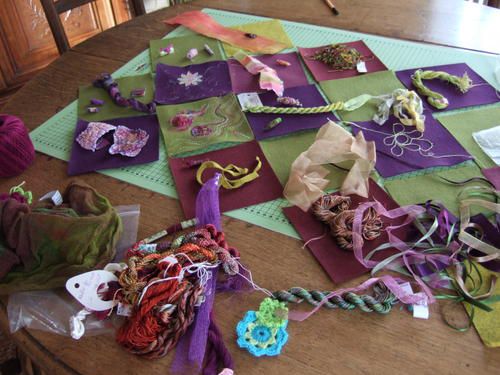 And now a few shots of various squares done or in the process of being done :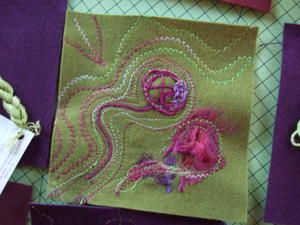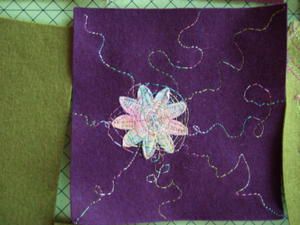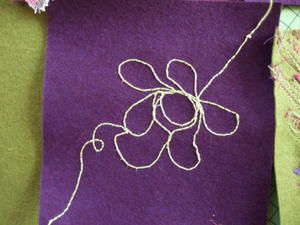 There's a little more, but I decided to keep the suspense going, after all, I still have a little over a week to go!!!!!!