I've continued working on my bag which is the ongoing piece I'm doing for the January TIFC.
However, I've decided to officially name the following square to my bag as the official contribution to the January TIFC.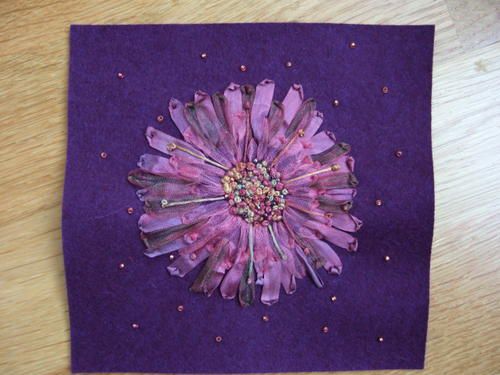 What do you think?????
I used naturally dyed silk ribbon by Marie Foyer
(les
soies de Marie)
, organza ribbon by Mokuba, an organdi ribbon I had, and the stamen and the French knots are in Silk'n"Colors by the Thread Gatherer. I also used a few Mill Hill seed beadds ....
Here is the layout as it is now. I might move the squares around a bit once all of them will have been embellished.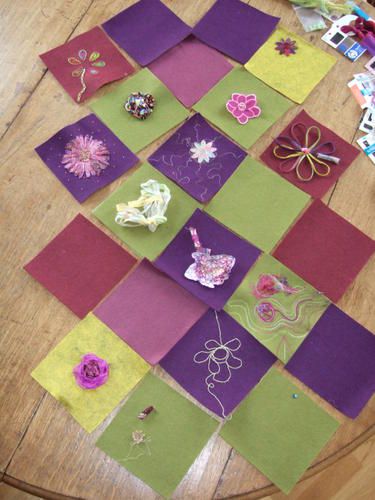 Sorry for the messy picture, the light is going down rapidly and the flash isn't working right.....
Here are a few close-ups of some squares, some of them are not finished, I need to think about how I'll continue them.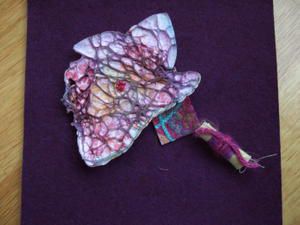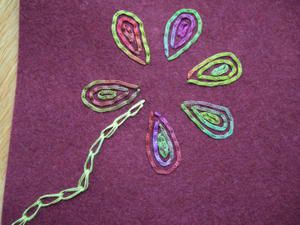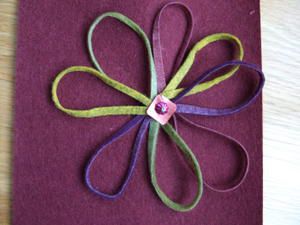 And one more week to go until the next TIFC concept(s) ..... !!!!!!