Need your advice please!!!
All I do these days is undo everything I do several times until I'm fed up with it.........

The latest object being this :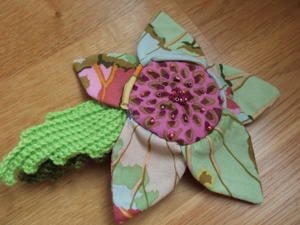 recto

I had trouble conceiving it, I didn't know how to sew on the petals anymore, I cut, and recut and recut again, sewed, unsewed, resewed, well you get the picture. Something that should have taken me 2 - 3 hours max took me 2 1/2 days !!!!!!!!!!!!

My only excuse being that since Sunday I have a terrible cold/sinusitis/allergy/who knows what and it is true that my mind has been foggy since....

My dilemma : This was intended to be a
PIF (pay if forward - on my French blog) -
but it's full of mistakes, mistakes that can be seen, I messed up in the "finishing" stages, and there's no way to undo it because one of my mistakes is that I trimmed my margin a little too close and the fabric will completely unravel if I touch it.....
Sooooo, Do I give it anyway??????


Here are some other photos....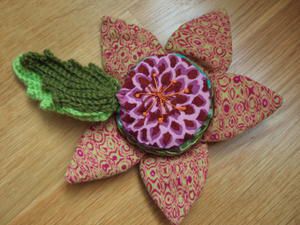 verso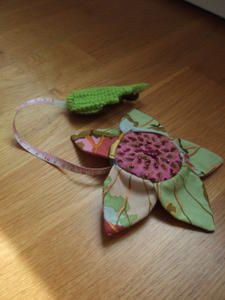 This is what it is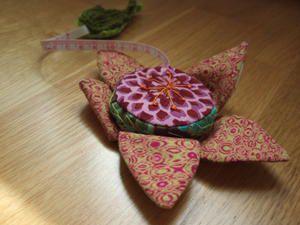 The circles aren't very round and the object moves around in it a bit, yet I did measure it well........
DO I GIVE IT ANYWAY??????


YES OR NO????????