I finally finished a creation begun at the end of last summer to go with a nice spaghetti strap T-shirt that I had bought myself..... I wanted to put into practice several textile art/mixed media techniques like inchies, layering of materials, and transformation of materials.....

And the weather started getting rotten, it was back to school time, and other preoccupations steered me away, and I put the project aside.....

The other day I searched and searched for hours the pictures I had taken of the disposition of the different elements..... in vain, not on my hard drive, not in my many backups, Nada!!!!!!!

Too bad I told myself, just redo it the way you want to, and that is what I did!!!!!! And I finished yesterday!!!!!! This morning, for work, I put on my new "parure".... and while opening my laptop (searched through it too), and opening a document from my USB key, what do I see????? THE photos!!!!! Too late!!!!! Finally I prefer what I did this week than what I had intended, too much stuff on it. Even now.....

But I like it!!!! That's what counts, doesn't it??????

But what is she talking about you're wondering.... well, this :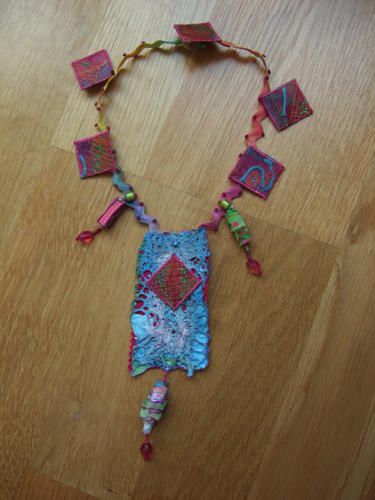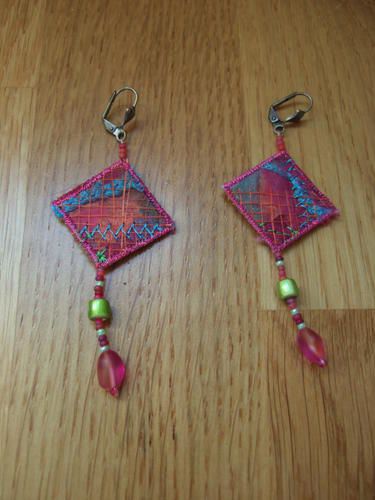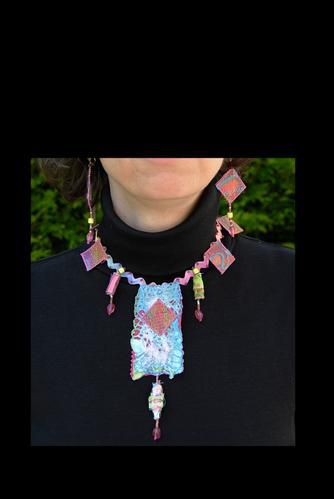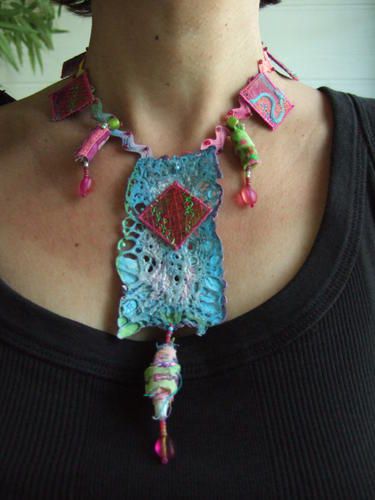 So, what do you think????
PS:all the materials used were made by me, except for the bugle beads.......