Trilogy - Episode 2 : Not so easy !!!
Let me reassure you right away, I'm not into auto-flagellation - nor in fishing for compliments, but I'm realistic!!!!! And these postings are to have your opinion in order to make things better, so that I can learn from my mistakes, and to not stay on a failure, because these days..........

OK, so, we were saying.......


Here I am with my beautiful orange fabric. It is important to note that this fabric is a thick cotton or cotton mix, I'm not sure, the kind used to make those old sheets......


So I dyed this fabric to make this
: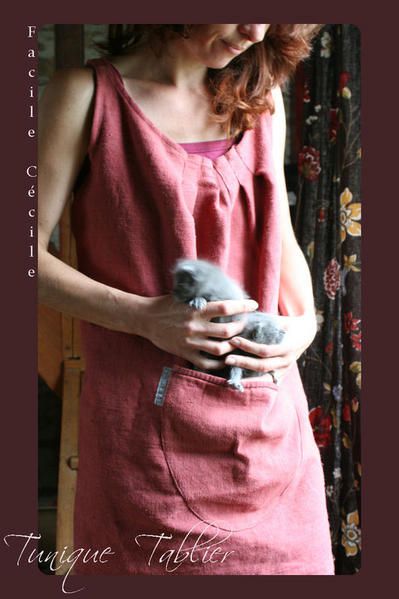 First mistake : Cécile's "tunique tablier" is made out of hemp, my cloth out of cotton.... I didn't have any hemp on hand, nor any linen which would have had the same drape.... I think this is the basis of my troubles........

Cécile told us it would be made in 2 hours.... well, not for me, but rather several 1/2 days !!!! I stopped counting after a while.... plus it isn't even finished yet!!!!!!!!!

Yet, the instructions are easy, just like the name says (facile = easy), no comprehension problem, the conception is easy peasy, no mistakes on Cécile's part, just me, I'm a dunce !!!!!!!!!!!!

I also had to research how to make those folds, I couldn't remember how.... Then I had an ongoing fight with those damned straps, I pinned here, then there, then there again, and in the end here, and they still are not right!!!!!!!!!

As I said, the drape of the cloth is probably responsible in part, and I'm also terrible at drawing, and so my circular cuts aren't what they should be.... even though I took the precaution of drawing on kraft paper first until I had a satisfactory result before applying it to my cloth.... I play it safe - I know my limits- it's a beginning !!!!!!!!!

I still haven't put the pocket(s) -nor any kittens!!!! and I opted to have your advise to make things better... There must be someone out there good at sewing.....


OK weird result, see for yourself :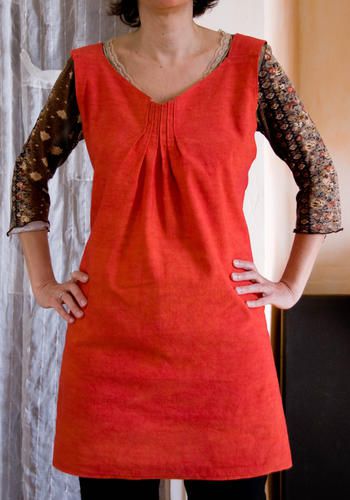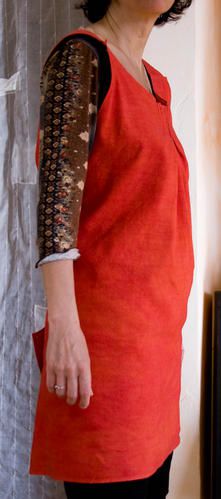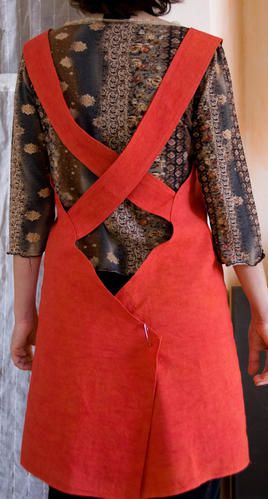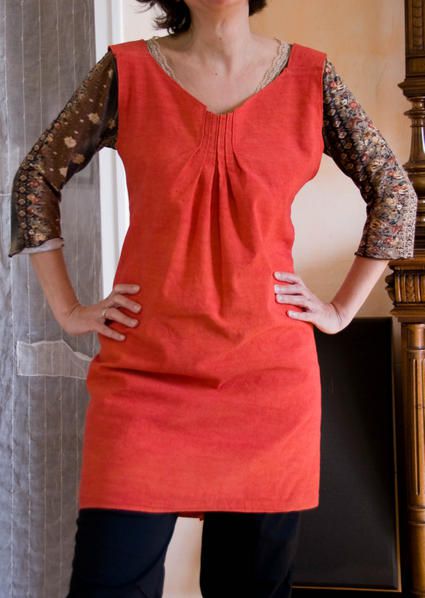 HELP !!!!!


I still love the color though.....