What to do with leftovers???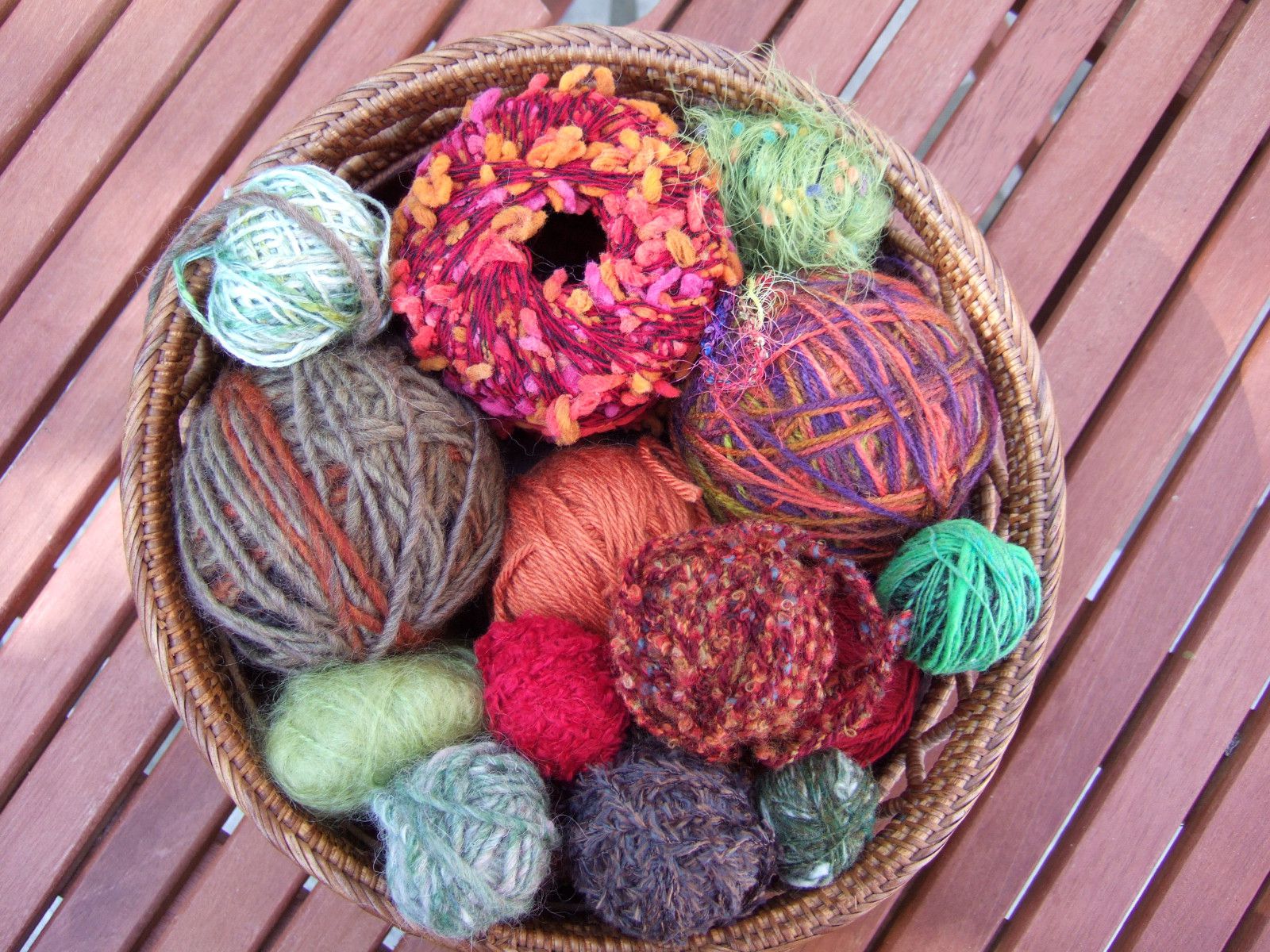 Here's my next project for the fall.
I've been working on redoing my workroom and there's a lot of organizing to do, sorting, etc.... I've already thrown out lots of stuff, but absolutely not my yarns!!!! Here are a few leftovers that are in my big yarn drawer. I put them together to make something I have in my head.


I'll show you once I'm finished !!!! I started this afternoon....
Just had an urge............


We'll see how it comes out!!!!

My good resolution is starting well, but will I stick to it?????


(see previous post)