9:30 AM - 15cm of snow, and still snowing!!!!!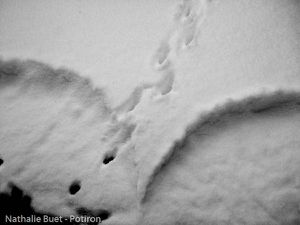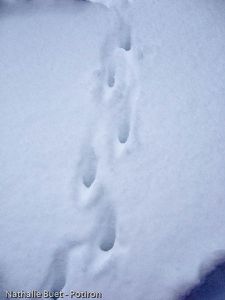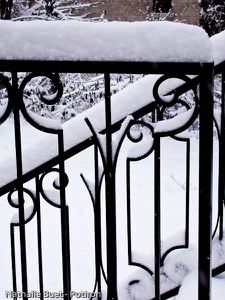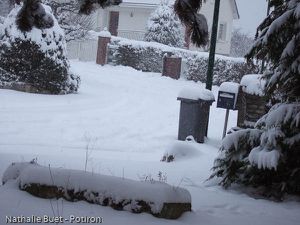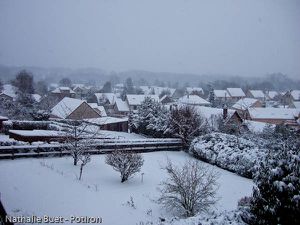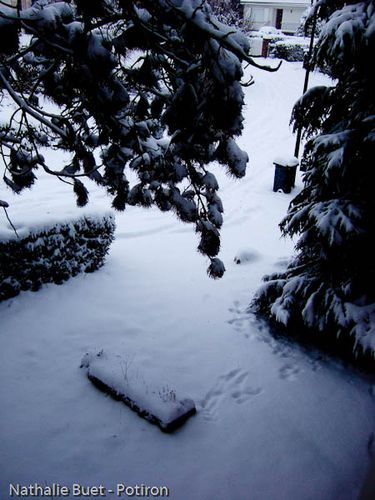 Pix taken from the house, because I can't get out, I hurt my knee before all this snow.... the car is stuck in the garage....
By the time it has taken me to take these pictures and upload them, the snow is still falling a little, and the snow is peeking a bit through. The colors are magnificent but my little camera isn't catching it from my perch.....
Tracks in the snow made by the cat who had a ball this morning, but is now sleeping comfortably on the bed nice and warm, thank you......